Parents House
The Foundation invested in 12 years 1.4 million Euros in parents houses. These reception facilities are essential for the hospitalized children, as it enables parents to stay at their bedside.
13 parents houses connected with hospitals were renovated or created with the support of the Foundation : the Saint-Jean houses in Necker hospital in Paris, as well as in Bordeaux and Nantes ; the Maison du Petit Monde in Lyon hospitals ; the Maison du Figuier in Angers ; the Maison du Bonheur in Nice ; parents houses in Bicêtre, Margency and Lille ; the Maison du Sacré Cœur in Bastia hospital ; the parents house in Bullion ; La Pelouse in Bordeaux ; and recently the parents house attached to Orléans hospital.
Essential alliance
The Foundation supports paediatric medical research, helping four medical laboratories, two in Necker Hospital in Paris, one in Debré Hospital in Paris, and one in Marseille.
Pierre Ferrier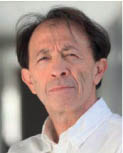 Research Director of the Immunology Centre in Marseille-Luminy, Dr Pierre Ferrier is also a member of several national and international organizations, and he benefits from the support of the Foundation.
"I had taken the freedom to contact the Foundation, knowing that among its activities, it supported paediatric medical research, my laboratory being actively involved and committed to the study of leukaemia."
In 2016, €100,000 were attributed to Dr Ferrier. These funds generously granted by the Foundation allowed the purchase of laboratory equipment, as well as financing a technician's post whose work is exclusively dedicated to molecular and cellular analyses of leukaemia.
In 2014, support around this disease widened: the National Agency for Research and the National Institute for Cancer made a commitment to discover elements causing leukaemia, and to identify new therapeutic targets which could improve treatments.
Professeur Weill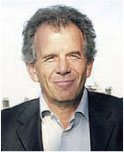 Professor Emeritus of Immunology and Scientific co-director of an Inserm Department (National Institute for Health and Medical Research) in the Necker Hospital in Paris, Jean-Claude Weill is amongst those who benefit from the support of the Foundation by receiving a regular contribution over the past fifteen years. The funds which he receives allow him to improve the operation of his laboratory.
"After all these years, the amounts in question are quite significant. It is a valuable assistance which allows us flexibility in our work. We can use the funds as we wish, to buy equipment, to help the researchers, or to finance travel for research for example."
Jean-Claude Weill is at present working in a department of twenty persons. Focused on research, his work is directed mainly towards better understanding of the immune system.
"Our connection to the Necker Hospital allows us to continue to practice medicine alongside the numerous children hospitalized for genetic diseases." The Professor has been to the Principality twice where, on one occasion, he gave a lecture on immunology.